Thank you to everyone who read the finalists in this year's Mormon Lit Blitz. We love sharing these pieces with you. Before we announce this year's results, though, we have a special announcement.
Anthology Kickstarter Campaign
By popular request, we've committed to collect the stories, poems, and essays from past contests into print and ebook anthologies. Our first volume covered pieces published from 2012-2016. We're now preparing to publish a second volume covering 2017-2021. This one makes Mormon literature history by including work by writers from each inhabited continent and literary work in translation. Visit our Kickstarter page to preorder copies now. And spread the word!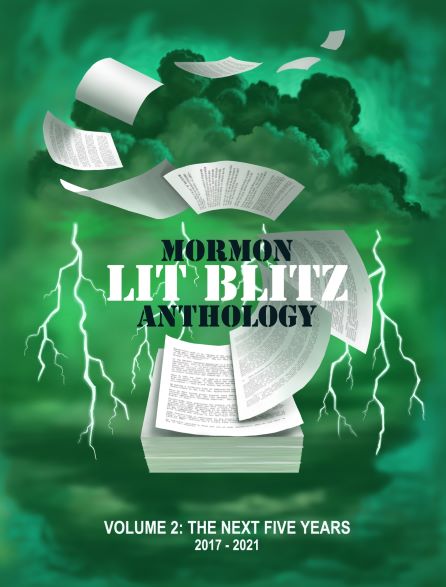 Now, on to the award results….
Audience Choice Award

In audience voting, the top four pieces are:
4th place: "Tower of Babel" by Darlene Young
3rd place: "Blood in the Garden" by Whitney Hemsath
2nd place: "O Homem e a Terra" by Siviano Stalon Fortes
and
1st place: "O Caixão de Nhô Jon Anton" by César Augusto Medina Fortes
Congratulations!
Judge's Choice Award
Our guest judge this year was Christopher J. Blythe, who teaches Literature of the Latter-day Saints courses at Brigham Young University. For this year's Judge's Choice award, he selected…
"The Fourth Ward Filibuster" by Kevin Klein.
Dr. Blythe's statement on the award is as follows:
Kevin Klein's "The Fourth Ward Filibuster" moved me. I won't soon forget the image of a desperate Nigel LaBeouf magnifying his calling as ward organist one last time before his impending release. Klein's story offers a hilarious take on one eccentric 30-something-year-old's departure from a single adult ward. For those who approach or exceed the dozen year countdown, the idea of "aging out" of the singles ward is no joke. It can be traumatic. Surprisingly, it is vastly underexplored in Mormon lit. But the absurdity of Brother LaBeouf's refusal to go quietly juxtaposed against the formalities of Latter-day Saint culture had me in hysterics. Klein described the ultimate shattering of sacrament meeting decorum: the protagonist resisting his release, a bishopric seeking for answers in the manual before being forced to take on the role of bouncers, and an entire congregation committing the ultimate act of transgression against Latter-day Saint reverence. (Read it – you'll understand what I'm getting at.) Let's hope Klein decides to bring us back into LaBeouf's life with his begrudging attendance in the family ward.