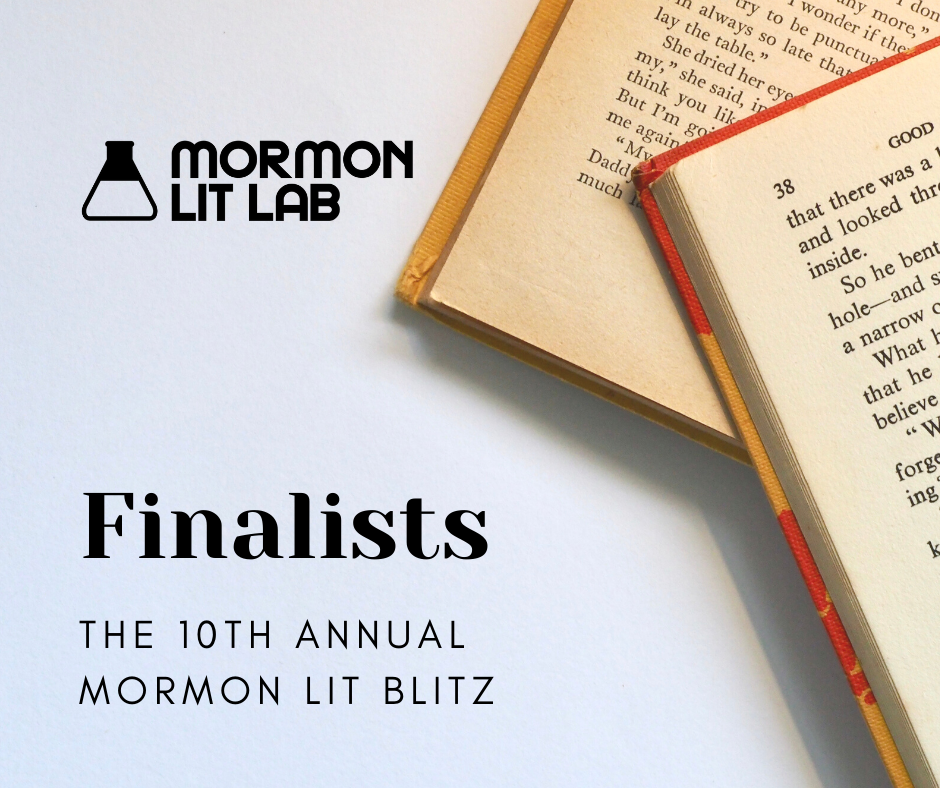 From 31 May through 12 June, we'll post the finalists in this year's Mormon Lit Blitz here on lit.mormonartist.net. Join us for a daily poem, essay, or short story and vote for your favorites at the end. Here are the twelve pieces you can look forward to:
31 May: "116 Pages" by Merrijane Rice
1 June: "Unfit Mother of the Year" by Susan Law Corpany
2 June: "Final Exam" by Jared Forsyth
3 June: "Reformed Egyptian" by Lee Allred
4 June: "Oh, a Dove" by Aiko Tokuzawa
5 June: "We Must Overcome" by Jonathon Penny 
7 June: "Padrenuestro multiforme" by Gabriel González Núñez
8 June: "Not of Necessity" by Jeanine Bee
9 June: "Golden Plate Controversy Erupts with 'Mormon Storm'" by Devin Galloway
10 June: "Weight of Souls" by Selina Forsyth
11 June: "Sacrament in Solitude" by Marianne Hales Harding
12 June: "Perspective" by Jonathon Penny
Congratulations to the finalists! We are thankful for what you do each year to engage our imaginations and widen our sense of what is possible in Mormon Literature.
Two Reminders

At the Mormon Lit Lab, we are interested in developing writers as well as sharing their work. On June 12, the last day of this year's Lit Blitz, Sandra Tayler will be teaching her phenomenal class on making room in your life for creativity from 10:00 to 11:30 a.m. MDT. Anyone who has ever submitted a piece to the Mormon Lit Blitz is invited to attend free of charge via Zoom: RSVP here to register.
We've also selected our first class of eight writers who will be developing a full-length Mormon Lit book project. If you'd like to be a part of bringing new literary visions into the world, you can choose a project to contribute towards here. Donations to the Mormon Lit Lab are tax-deductible.
Thank you for your investment of time, attention, energy, and resources to help explore our tradition through art.